Patient´s Guide
Discharge and Departure
Once your treating Doctor has discharged you, the administrative process takes approximately one hour.
The nurse will provide:
Obtain and instructions and prescription for medications
Perform self-care activities
Eat an appropriate diet or otherwise manage nutritional needs
Date for a medical control.
The billing office will call you to proceed with the discharge process.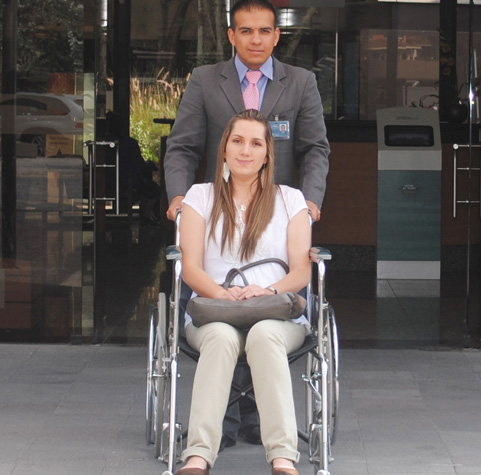 Forms of payment
The Hospital offers several payment options. If you or a family member are responsible for the paying the account, you may contact Admissions and cashier extensions 1164
Cash and National Checks
Hospital Credit (with insurance companies, prepaid health programs and existing contracts with companies).
To arrange with insurance companies and prepaid medicine, you will need to fill out a claim form; it must be signed by your physician.
Credit Cards Diners Club, Pacificard, American Express, Visa, Bankard.
Doctors' Fees
There is a reference table of medical fees for procedures (INGENIX), where rates are regulated according to medical and surgical procedures that are performed. Invoices for doctors' fees will be received through the Hospital Cashier as specified in the fee schedule.
For more information, please call extension 1817 of the Department of Medical Bills.
Departure schedule
You can leave until 12h00.
Do not forget to obtain these instructions from the nurse that was assigned to your care, and ask any questions necessary to carry out the care plan for your complete recovery.
Satisfaction Questionnaire
If you gave your email address at the beginning of your stay, you will receive a questionnaire. We would be grateful if you would take a minute of your time to fill it out; it is important for us to hear about your experience in the Hospital.